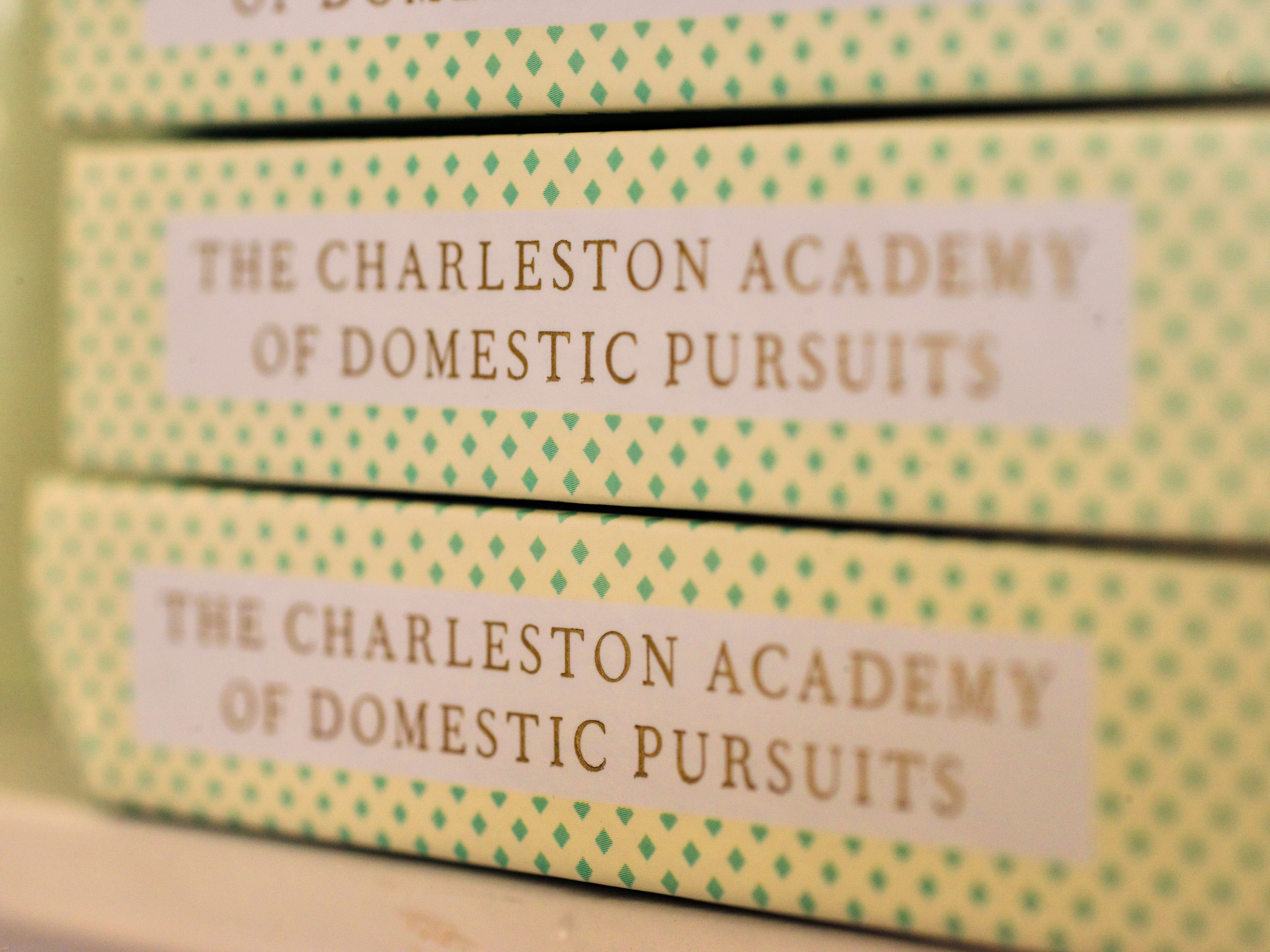 Charleston Academy of Domestic Pursuits
offering year-round tutorials, workshops, & private sessions at home in downtown Charleston, SC. book a class WINTER/SPRInG 2016.
DISCOVER SIMPLE TOOLS FOR MAKING THE MOST OF YOUR HOUSEHOLD.
TRANSFORM ANY SPACE (WHETHER A GRAND ESTATE OR A STUDIO FOR ONE) INTO A SOURCE OF PERSONAL PRIDE, CREATIVE ENERGY, AND SOCIAL ENGAGEMENT.
"What you don't want to discover under your sink: a five foot royal python! When my family returned to the US from Ghana (before moving to Liberia) we stayed with my aunt and uncle in DC. My brother kept two royal pythons for pets which he hid in Pan Am flight bags while traveling. One of the snakes escaped and my brother could not find the lost creature anywhere in their huge house. He also couldn't tell anyone because my aunt was deadly afraid of snakes. She had no idea she was hosting a python. My brother discovered the snake under the sink wrapped so tightly around the plumbing pipes (a python is a constrictor after all) that my brother finally realized the only way to pry the snake loose was to turn the water to very hot. When the pipe heated the snake let go. Disaster averted. Easier to solve than a broken pipe turning the kitchen into an indoor pool." Find some of Suzanne's tips for @real_simple on what to keep & what not to keep under your kitchen sink! Link in bio. 🐍 #python #kitchensink #organization #tips #realsimple